COLLEGE STUDENTS AND MINORS
Young people can find themselves in trouble in a variety of ways. College students who are over 18 have unique pressures, and concerns and suffer severe consequences from even a minor arrest. High School Students and any child under 18 may find themselves in Juvenile Court defending themselves against charges. Juvenile Court is very different from adult court in procedure and purpose. No matter how old your child is, you need an experienced attorney to help them navigate the system if they find themselves as the target of an investigation or a charged person. Nothing is more important than protecting their future from foolish transgressions.
Defending College Students In Pennsylvania
Young people make mistakes. When young people go away to college, the freedom and lack of supervision can be overwhelming and lead to some irresponsible decisions. College students, unlike the adults who raised them, don't have the benefit of life experience to color their judgment in the face of peer pressure. The unfortunate result: a good kid makes a bad decision and gets charged with a crime. In such a situation, without proper legal representation, that student risks incurring a permanent criminal conviction on their record, which can have serious consequences and drastically affect a young person's career and future goals. Most colleges and universities will bring Disciplinary Actions for crimes committed on and off campus. 
If those mistakes have legal consequences, contact The Shaw Law Group for experienced student defense. We have helped many students and parents ensure that the results of one mistake do not impact the rest of a student's life. We have defended college students from Penn State University and surrounding schools accused of a variety of crimes, including:
Underage drinking and fake IDs
Providing alcohol to a minor
Drug possession and possession with intent to deliver (PWID)
DUI
Traffic violations
Shoplifting and other theft crimes
Sexual assault
Disorderly conduct
College students far from home — especially international students who hail from other countries — need skilled local legal representation after a serious brush with the law, on or off campus. With the assistance and legal representation of an experienced defense lawyer, the threat of a criminal conviction can go away, and your child can learn from his or her mistakes without suffering severe legal penalties and consequences. Throughout the legal process, from arraignment to outcome, our law firm stands solidly behind your student and works hard for your family, to put this crisis behind you and help your youngster avoid harsh punishments.
Protecting Your Child's Future
We will explore every available option to ensure the best possible outcome. Our first tactic will be to seek entry into a diversionary program. The Commonwealth frequently allows first-time offenders to attempt reform before being pushed through the criminal justice system. If this is the student's first offense, he or she may be able to participate in a pretrial diversionary program and avoid a criminal conviction.
Whether it's an agreement to complete community service, Probation Without Verdict for drug offenders, or the ARD Program for first-time offenders, a diversionary program guarantees a dismissal of the charges upon successful completion of the program. For cases that are ineligible for diversionary programs, we will prepare the case for trial while working behind the scenes to negotiate a significant reduction in the charges. If an acceptable agreement can't be reached, we will aggressively litigate the case to verdict. Simply put, we will do everything in our power to get the charges dismissed and protect your child's future!
We also help students who have an arrest or conviction on record to conceal the offense so that it does not adversely affect future employment, education or housing opportunities. Ask about expungement, record sealing or pardons at your consultation.
Campus Disciplinary Charges
Colleges and universities can have hundreds of rules and regulations that students are expected to follow while on or off campus. When a student at PSU – or most colleges – is charged with committing a crime off campus, students and are parents are often surprised to learn that such behavior can and often does lead to disciplinary charges with the college.  We protect the rights and futures of students facing discipline or dismissal from undergraduate and graduate schools by handling the disciplinary matters that arise from the criminal charges.
Our Attorney – Stacy Parks Miller- has represented PSU Football players and other D1 athletes successfully at Disciplinary Proceedings for a variety of matters. Her experience will help your child protect his/her future when faced with disciplinary inquiries or charges.  
The Most Common Types of Disciplinary Matters:
Discipline for Criminal Charges

Academic Misconduct

Sexual Assault Allegations

Alcohol and Drug Violations

 

Firearms Charges

 

Computer Crimes (Hacking and Security Bre

a

ches)

 

Theft

Fighting

 

Property Damage

 

Plagiarism

 Allegations

 

Streaking

Residence Hall and Dorm Violations

Noise Complaints

Unauthorized Visitors

 and Parties

 
Defending High School Students and Juveniles
If a child is under 18 years of age criminal charges, subject to a few exceptions, are brought and litigated in the Juvenile Court division. Attorney Shaw and Parks Miller have many years of experience in juvenile crime matters and juvenile court.  We understand that juvenile cases can be particularly trying for families. If your child has been charged with a crime, it is imperative to hire a criminal defense attorney with experience defending juveniles as soon as possible.
The juvenile justice system operates much differently than the adult criminal justice system. Cases progress much more quickly because the courts are required to hold a hearing within 10 days of the filing of a delinquent petition if a juvenile is being held. A detention hearing, the first step in the juvenile court process, will determine whether the youth will be held pending trial or released to a parent or guardian. If a child is not released, he or she will be held at the Youth Study Center or a Community Based Shelter—there is no bail in the juvenile system. That is why it is critical to consult an experienced attorney as soon as possible if your child is charged in a delinquent proceeding.
Many clients think that a juvenile record will not affect their lives as adults. A juvenile record, however, can have long-lasting effects well into adulthood. If a client is later charged with a crime as an adult, a juvenile record may increase the penalty for that crime. The courts may take a juvenile record into account until an individual is 28 years old and perhaps longer if there have been continual contacts in the adult criminal system.
The stakes are undoubtedly high when it comes to juvenile delinquent cases; one childhood mistake can turn into a lifetime of regret. The Shaw Law Group has the necessary skills and experience to guide your family through this difficult time, and will aggressively advocate for his client's rights in court. Our lawyers provide a strong defense in all types of juvenile cases.
If your child is facing juvenile charges, dial us as soon as possible.
Click Chat or call 814-762-0004 to schedule a free initial consultation.
We Protect Your Child's Constitutional Rights
We will serve as your shield against the long arm of the criminal justice system. We will ensure that your rights are protected, evidence is tested and that you do not incriminate yourself in any way.
Fierce Advocates At Every Stage Of Defense
We are advocates for our clients at every stage of a criminal defense matter, including preliminary hearings, detention hearings, suppression of evidence hearings, plea negotiations, jury trials, bench trials and appeals.
We are known for our straightforward, aggressive approach to defending clients against serious crimes charges and for our ability to effectively challenge the prosecution at every stage of a case. We draw on our expert resources and our legal knowledge to investigate and build the strongest strategic case that we can on your behalf. Our team of experienced attorneys knows the best defenses for each unique case, and we know how to challenge each part of the Commonwealth's case at the preliminary hearing; through pre-trial motions, and at trial with a judge or a jury. We also have extensive experience in skillfully negotiating for better outcomes for our clients, and we have obtained the best results even in cases in which the Commonwealth has a great deal of evidence. If you or a loved one are under investigation or facing Homicide by Vehicle charges, you need the best defense attorneys in your corner. Call 814-762-0004 for a free strategy session with one of our lawyers today.
We Are Here To Help ∙ Free Initial Consultations
We offer free initial consultations to answer your questions and help you understand your case, your legal rights and options. We know that clients need strong representation even if they cannot afford it, so we will work with you to create an affordable payment plan.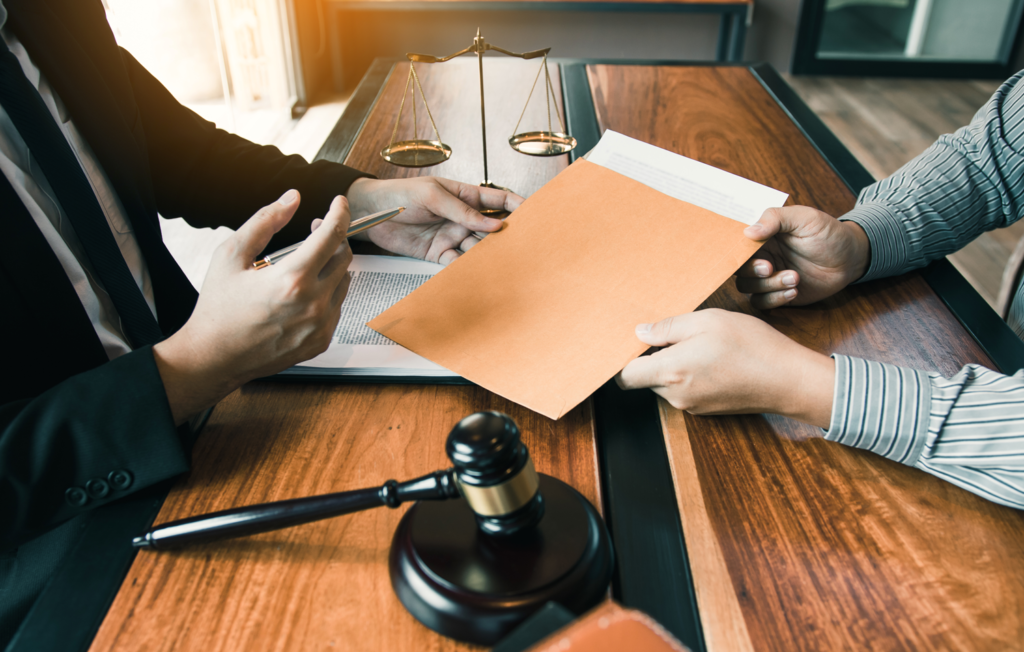 1. Initial Consultation
We set up first meeting to listen to your case.
2. Evaluate Situation
We discuss your options with honesty and integrity.
3. Gather More Information
We will continue to gather information to prepare your defense.
4. Plan your defense
We will prepare and implement your defense strategy.

Unmatched Experience and Aggressive Defense

We are there for you during the hardest times of your life.

Top tier experinced litigators.