Wrongly Convicted? Ineffective Lawyer?
Fighting to Win a New Trial or Sentencing Hearing
wOur hard work does not stop with the trial itself. We also can and do aggressively challenge convictions after the fact. Unhappy with your original trial counsel? Saddled with a criminal record or suffering jail time you feel you don't deserve? Did the Judge make mistakes in your trial that led to your conviction? Let us review your case. We may be able to help.
We recently overturned a Murder conviction and had a client's 20 – 40 year prison sentence vacated. We won a new trial for this client by proving over multiple-day hearings that his Trial Attorney was ineffective during trial. When the case was set down for a new trial with the Shaw Law Group as his new trial lawyers, we filed a Petition for Writ of Habeas Corpus alleging there was insufficient evidence to proceed to trial. Two weeks before the scheduled trial was to begin, the Trial Judge granted our motion and dismissed the case with prejudice. That client is no longer facing any charges and the Commonwealth is barred from ever charging him again.
We also won a new trial for a client who pled guilty to aggravated assault. The Commonwealth withdrew the case entirely and did not charge him again. That client is now home on bail and waiting for his second trial. The Shaw Group looks forward to defending him aggressively and competently this time around to secure an acquittal based upon self-defense.
Losing a trial can be devastating for a criminal defendant and his or her family, but a loss in the trial court is not necessarily the end of the battle. If you or a loved one lost or pleaded guilty in a criminal case at the trial level and are unhappy with the outcome, the Shaw Law Group will aggressively fight on your behalf. Our team of top attorneys is dedicated and understanding, with the skillful representation and expertise it requires to challenge a conviction and win an appeal, new sentencing, or new trial.W
If you think you were wrongly convicted, dial us as soon as possible.
Call 814-762-0004 to schedule a free initial consultation.
We have extensive experience representing clients directly after conviction in a wide range of criminal cases including Homicide. Recently, within days of a Homicide conviction, the Shaw Law Group was hired to immediately begin challenging the trial and the trial attorney's poor performance in a bid for a new Homicide trial. We handle Post-Sentence Motions for Re-Sentencing, Motions for Judgment of Acquittal, and Motions for New Trials, as well as direct appeals in criminal cases to the Pennsylvania Superior and Supreme Courts even if we did not represent you at your trial or plea. In fact, if you are unhappy with your Trial Counsel, it is best to hire new counsel immediately before sentencing instead of waiting for the appeal.
We Protect Your Constitutional Rights
You have a constitutional right to right to appeal your criminal conviction directly to the Pennsylvania Superior Court. You also can ask the Pennsylvania Supreme Court to review your conviction. If you don't like the outcome of your trial and believe mistakes were made in your case by your attorney, the prosecutor, or the Trial Judge, we can challenge them on appeal.
Post-Conviction Challenges
Defendants in criminal cases who are convicted of a crime or have pled guilty based upon bad advice from a lazy lawyer, you may file a Pennsylvania Post Conviction Relief Act (PCRA) petition to appeal the conviction. PCRA petitions are not the same as direct appeals; rather, they are a final method of appeal in criminal cases.
42 Pa. Cons. Stat. § 9541 et. seq. specifically spells out when convicted defendants may file PCRA petitions, and some of the limited grounds for appeal include:
Ineffective assistance of counsel
Prosecutorial misconduct (i.e., a Brady violation)
Unlawful guilty plea
Newly discovered evidence
Illegal sentence (i.e., falls outside the maximum allowed under Pennsylvania law)
Ineffective of assistance of counsel claims allow us to review your trial or plea to see if you were provided effective representation. The Shaw Law Group recently overturned a homicide conviction to due the ineffectiveness of his counsel and we look forward to representing this Defendant at his second trial. We also recently won a PCRA due to an unlawfully induced guilty plea. The prosecutor withdrew all charges in this case.
We will serve as your shield against the long arm of the criminal justice system. We will ensure that your rights are protected, evidence is tested, and you do not incriminate yourself in any way. The Shaw Law Group will fight hard for you to overturn a infirm conviction and get you the justice you deserve.
Fierce Advocates At Every Stage Of Defense
We are advocates for our clients at every stage of a criminal defense matter, including preliminary hearings, detention hearings, suppression of evidence hearings, plea negotiations, jury trials, bench trials and appeals.
We are known for our straightforward, aggressive approach to defending clients against serious crimes charges and for our ability to effectively challenge the prosecution at every stage of a case. We draw on our expert resources and our legal knowledge to investigate and build the strongest strategic case that we can on your behalf. Our team of experienced attorneys knows the best defenses for each unique case, and we know how to challenge each part of the Commonwealth's case at the preliminary hearing; through pre-trial motions, and at trial with a judge or a jury. We also have extensive experience in skillfully negotiating for better outcomes for our clients, and we have obtained the best results even in cases in which the Commonwealth has a great deal of evidence. If you or a loved one are under investigation or facing Homicide by Vehicle charges, you need the best defense attorneys in your corner. Call 814-762-0004 for a free strategy session with one of our lawyers today.
We Are Here To Help ∙ Free Initial Consultations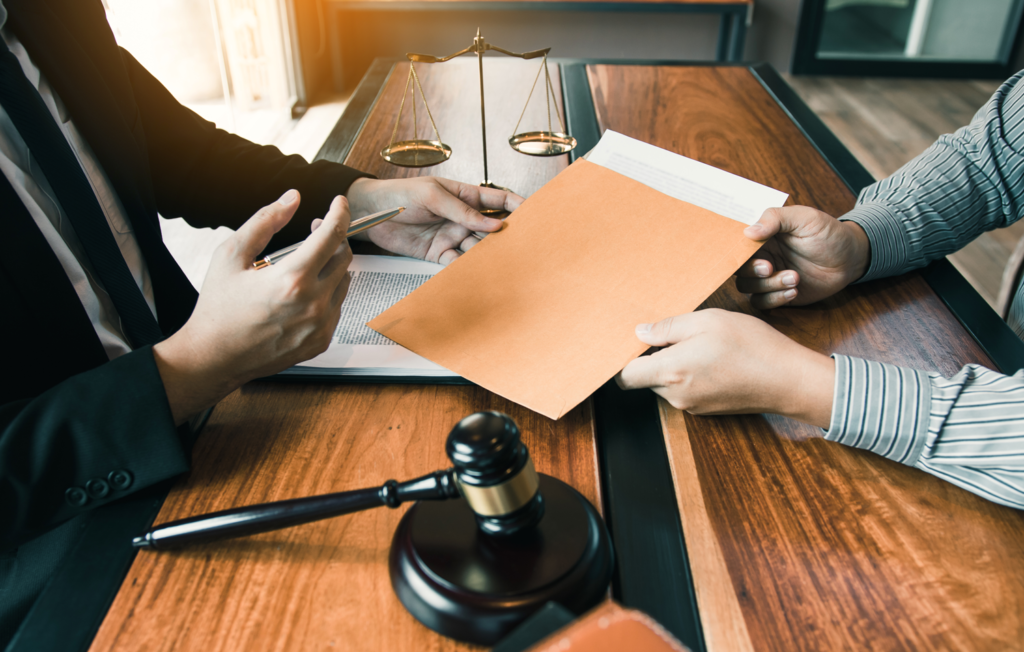 1. Initial Consultation
We set up first meeting to listen to your case.
2. Evaluate Situation
We discuss your options with honesty and integrity.
3. Gather More Information
We will continue to gather information to prepare your defense.
4. Plan your defense
We will prepare and implement your defense strategy.

Unmatched Experience and Aggressive Defense

We are there for you during the hardest times of your life.

Top tier experinced litigators.