Sex Crimes and Megan's Law
Second to only murder, the potential consequences and social stigma associated with Rape, Sexual Assault, Possession of Child Pornography and other sex offenses are the greatest of any charges you could face under Pennsylvania law. What you may not know is that there are extremely severe punishments if you are convicted in Pennsylvania and that many people, including the police, the prosecutors, and the District Attorney are going to try their best to make sure you are convicted. Most sex crimes are Felonies.
Sex crimes are some of the most difficult criminal accusations for someone to face. Even if you are innocent or there is more to the story, the accused is often assumed guilty before they ever get their day in court. Often, these cases are he said she said. Having a legal team skilled at cross-examining a hostile witness is key to your success. The Shaw Law Group has vast experience challenging the credibility of witnesses in hearings and trials.
People convicted of certain sex crimes are required to register as sex offenders on a national registry which can have debilitating effects on your future. Your reputation, your family's reputation, and dignity are all at stake.
Even many misdemeanor sex offense convictions carry with them the likelihood of mandatory Megan's Law (Sorna ) registration for periods of 15 years or more. For cases regarding aggravated indecent assault, rape, prostitution, sexual abuse of a child, and any other sex crime, Megan's Law requires State Police to make information available to the public regarding registered sex offenders. Being registered as a criminal sex offender places serious limitations on where you are allowed to live and other basic rights. Being registered ultimately affects your ability to get or keep a job.  Failing to register as a sex offender can mean new felony charges and being sent back to prison.
An Arrest is Not a Conviction.
Being charged with a sex crime does not necessarily mean you will be convicted. Hiring an experienced and aggressive sex crimes attorney who will carefully investigate your case and pick apart every piece of evidence is going to make the difference in winning or losing your rights and freedom.
At the Shaw Law Group, we understand that people are innocent until proven guilty and we will treat you as such. We will closely listen to your case to understand the circumstances involved and examine every detail that can be used to prove your innocence, suppress the evidence, or lessen your sentencing.
There are many defenses to a sex crime, and we will explore all of our options to build the strongest defense possible for your case. Our number one goal: Having your criminal charges reduced or dismissed. Because of the wide-ranging consequences of a sex crimes charge, we takes an aggressive approach to defending your rights, your freedom, your reputation and your family's reputation. If a not-guilty verdict is impossible, we will fight aggressively to keep your name off of Megan's List and your reputation and freedom preserved.
We offer free consultations and will help you understand the charges brought against you and how to best defend your rights. Call us today at 814-762-0004.
Below are some of the types of sex crime cases we have handled:
Indecent Assault
Sexting
Sexual Assault
Failure to Register as a Sex Offender
Rape
Sexual Assault
Involuntary Deviate Sexual Intercourse
Indecent Exposure
Lewd Conduct and Open Lewdness
Prostitution and Solicitation of a Prostitute
Statutory Sexual Assault (Sex with a Minor)
Online Solicitation of a Minor
Child Pornography
Child Sex Abuse Charges
Juvenile charges for exchanging pictures containing nudity while under 18
If you are under investigation or have been charged with a sex crime call us for a free consultation. Our experienced criminal lawyers have the knowledge and skills necessary to aggressively defend against both state and federal sex charges. Our Attorney – Stacy Parks Miller – has been appointed as a Federal Public Defender by the federal courts and has handled criminal cases in Federal Court including Child Pornography cases.
We have extensive experience in skillfully negotiating for better outcomes for our clients, and we have obtained the best results even in cases in which the Commonwealth has a great deal of evidence. If you or a loved one is facing an investigation or criminal charges for a sex crime, make sure you understand your rights and have someone on your side to fight for you.
Sex crimes include any acts involving unlawful sex, sexual assault, sexual stimulation, or having a sexual motive. Sex crimes can range from felony offenses like rape or child sexual assault to misdemeanor offenses like soliciting a prostitute or indecent exposure. The penalties for Pennsylvania sex crimes depend on the seriousness of the offense, the victims involved, the defendant's criminal history, and other factors.
Rape involves engaging in sexual intercourse without the victim's consent. This includes sexual intercourse with a victim:
By forcible compulsion
Through threat of force
Who is unconscious or unaware that sexual intercourse is occurring
Where the person has impaired the victim's power to control his or her conduct through drugs or intoxicants
Who suffer from a mental disability rendering them unable to consent.
Rape is a felony in the 1st degree (F1). The penalties for a 1st-degree felony conviction include from 10 to 20 years in prison and a fine of up to $25,000. However, the use of a date rape drug can add an additional 10 years in jail and $100,000 in fines.
Statutory rape, or statutory sexual assault, refers to sexual intercourse with someone who is not old enough to give legal consent. Even if the other person appears willing to have sex or even actively pursues the defendant to have sex, because of their age, sex is considered statutory rape.
Statutory sexual assault occurs when a defendant has sexual intercourse with a person who is under the age of 16 and that defendant is four (4) years older, or more. This does not apply to married couples.
The penalties for statutory sexual assault depend, in part, on the age difference between the individuals. If the defendant is 11 years older, or more, statutory sexual assault is a felony in the first degree. If the defendant is 4 or more years older but less than 11 years older, statutory sexual assault is a felony in the 2nd degree.
Other sex crimes in Pennsylvania include:
Institutional sexual assault – Dealing with inmates and guards
Rape of a child (sexual intercourse with a person under the age of 13)
Involuntary deviate sexual intercourse
Aggravated indecent assault
Indecent exposure
Sexual intercourse with an animal
Incest
Child molestation
Possession of child pornography
Soliciting a prostitute
Failure to register as a sex offender
Sex Offender Registration
A conviction for a sex crime can carry lifelong penalties that may affect your future long after serving your sentence. Before you plead guilty to any sex crimes, make sure you understand your options and your rights. Our lawyers provide a strong defense to sex crimes. Start fighting back today.
We Protect Your Constitutional Rights
A conviction for sex crimes carries additional penalties beyond prison time. Even after serving a prison sentence, a sex crime conviction may require the defendant to register as a sex offender.
The Pennsylvania sex offender registry is a listing of sex offenders who live in the commonwealth with a conviction for a sex offense. Sex offenders are required to register as sex offenders and notify law enforcement anytime they move. Failure to register can result in penalties including additional prison time.
These sex offenders are searchable on the Pennsylvania Megan's Law Website. This website lists the name, address, and sex crime conviction, along with the individual's photograph. The sex offender registry is based on a tier system. Tier 1 requires registration for 15 years, with in-person registration and photographing each year. Tier 2 requires registration for 25 years, with verification and photographing every 6 months. Tier 3 requires registration for life, with verification and photographing every 3 months.
We will serve as your shield against the long arm of the criminal justice system. We will ensure that your rights are protected, evidence is tested and you do not incriminate yourself in any way.
Fierce Advocates At Every Stage Of Defense
We are advocates for our clients at every stage of a criminal defense matter, including preliminary hearings, detention hearings, suppression of evidence hearings, plea negotiations, jury trials, bench trials, and appeals.
We are known for our straightforward, aggressive approach to defending clients against violent crime charges and for our ability to effectively challenge the prosecution at every stage of a case. We draw on our expert resources and our legal knowledge to investigate and build the strongest strategic case that we can on your behalf. Our team of attorneys knows the best defenses for each unique case, and we know how to challenge each part of the Commonwealth's case at the preliminary hearing; through pre-trial motions, and at trial with a judge or a jury. We also have extensive experience in skillfully negotiating for better outcomes for our clients, and we have obtained the best results even in cases in which the Commonwealth has a great deal of evidence. If you or a loved one are under investigation or facing assault charges, you need the best defense attorneys in your corner. Call for a free strategy session with one of our lawyers today.
We Are Here To Help ∙ Free Initial Consultations
We offer free initial consultations to answer your questions and help you understand your case, your legal rights and options. We know that clients need strong representation even if they cannot afford it, so we will work with you to create an affordable payment plan. We accept all major credit cards.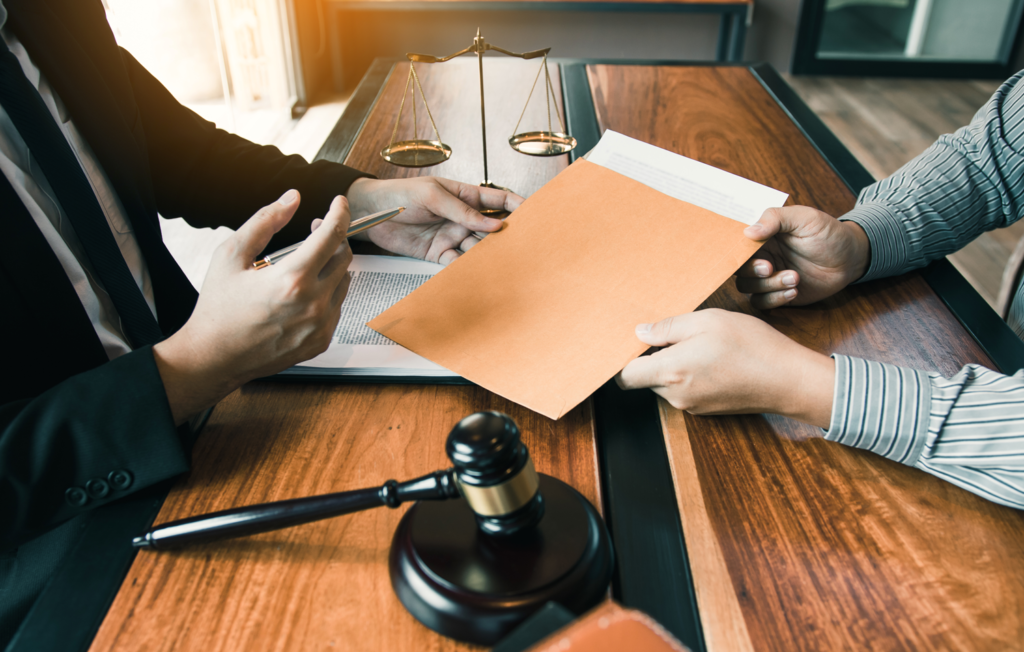 1. Initial Consultation
We set up first meeting to listen to your case.
2. Evaluate Situation
We discuss your options with honesty and integrity.
3. Gather More Information
We will continue to gather information to prepare your defense.
4. Plan your defense
We will prepare and implement your defense strategy.

Unmatched Experience and Aggressive Defense

We are there for you during the hardest times of your life.

Top tier experinced litigators.